Roof-harvested rainwater can become contaminated from a range of sources. Recent studies conducted in Queensland have found evidence that rainwater tanks are often contaminated with animal faeces. Animal faeces can contain a range of microorganisms, such as bacteria, viruses and protozoa, some of which can cause human disease. The studies have also found evidence of these disease-causing microorganisms in rainwater tanks.
 FREE Quotes 5442 4788         
The presence of these disease-causing microorganisms will depend on the occurrence of animals and birds on and over the rainwater collection system, the design of the rainwater collection and storage system and the level of maintenance of the system.Rainwater may also be contaminated by chemicals, such as heavy metals and pesticides that could affect human health if they are in high concentrations and/or consumed over long periods.

Chemicals may be introduced into the tanks from hazardous roofing materials, nearby industrial emissions or agricultural activities such as crop spraying. Also all water tanks build up dirt on the bottom affecting the freshness taste of the water.

Industry standard Filtration systems are called Ultra Violet sterilization. These use Ultra Violet light which has a deadly effect on microorganisms such as pathogens, viruses, bacteria and others.
Typical installations of ultra violet system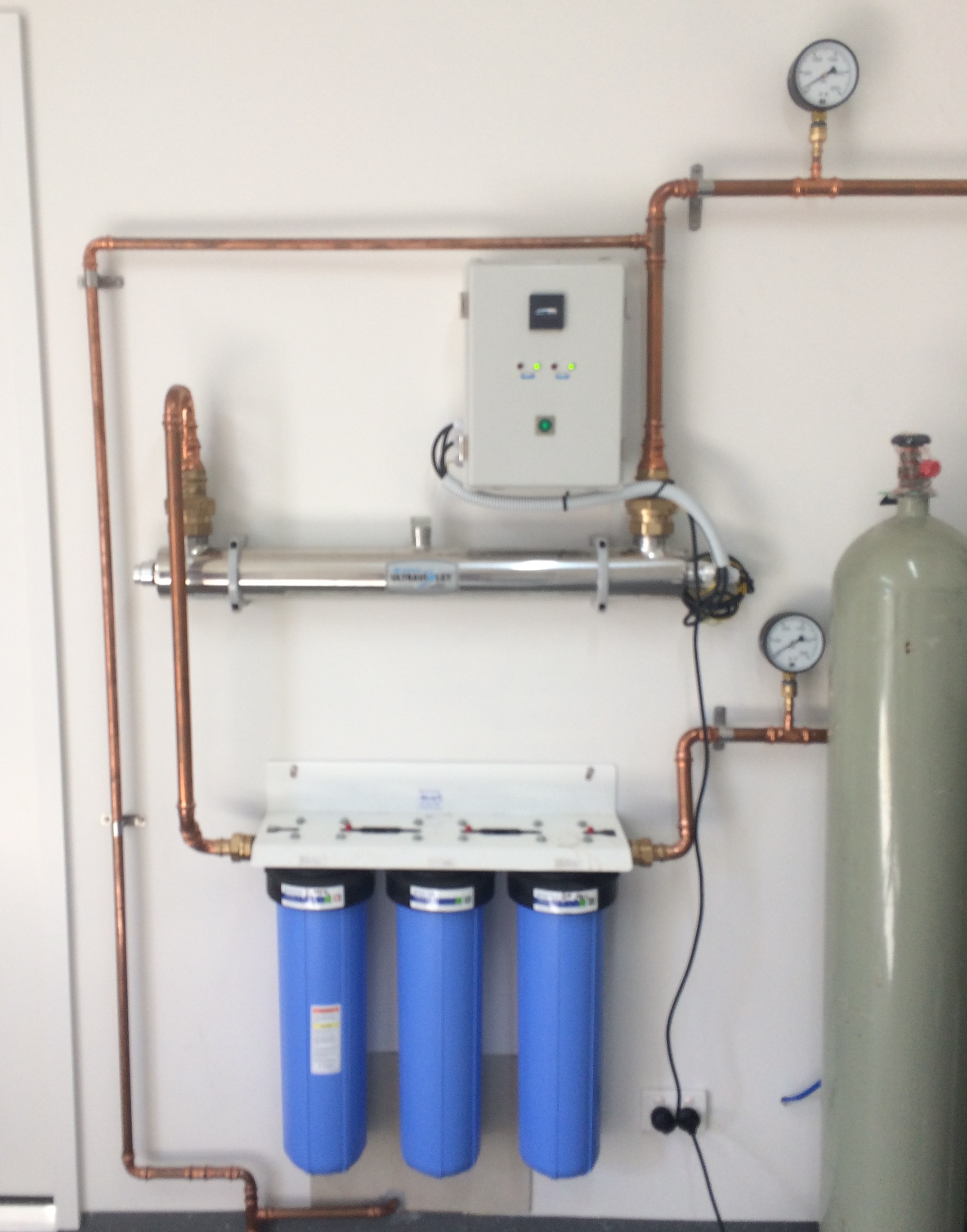 Flow chart for tank or bore water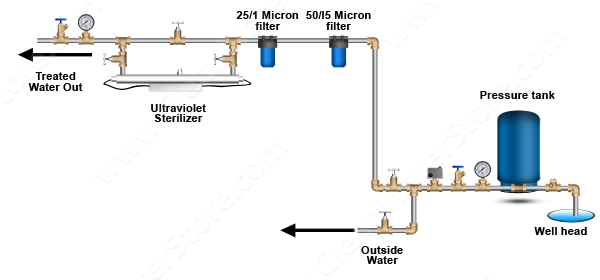 Flow chart for tank or town or treated water