Aqua Wise Water Testing 54424788
Why perform water analysis?
The single most important substance on earth is water. Water plays a crucial role in transporting essential nutrients in plants and animals. Knowledge of water quality is essential for wise economic management of primary production land, control of corrosion in pumping & storage equipment, as well as for the health & well being of livestock and humans.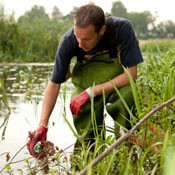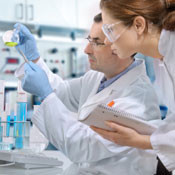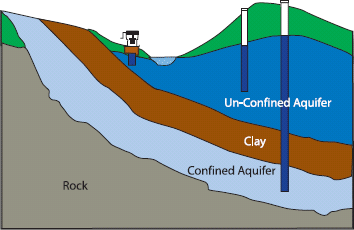 Bore water : $160.00 including Ecoli

Dam : $160.00 including Ecoli
Tank and General drinking water : $160.00 including Ecoli
It's simple send us a 375ml sample of water, or we will come to you for a fee - for E.coli we need to receive the sample 500ml ASAP in a sterile container chilled with ice pack with time and date on container

If you are not sure how to collect a sample please contact our office, we are happy to help you 07 54424788

Water Testing :
How is your water analysed
Due to the nature of water, samples will change depending on where and how they were taken as well as the time frames in which they are analysed.
Depending on the result in question these changes can occur rather rapidly or very slowly, with temperature playing a role for a various reasons. The analysis of some heavy metals for example is quite stable in most conditions and varies very little, while other parameters such as pH are often measured on site at the time of sampling where possible in order to achieve the most accurate results. We do recommend that samples are sent to us as quickly as possible in order to reduce any possible change in results and refrigerated in order to slow down potential changes where they might occur in order to obtain the most accurate results. How the time frame and temperature changes might affect each sample can change between sample to sample and how any results might be affected
Water Analysis Bore - What we test for
Microbiology: E.Coli, Thermotolerant (Faecal) Coliforms.
Phys Chemistry: pH, Conductivity and Total Dissolved Solids, Alkalinity, Turbidity, Total Hardness.
Anions and Cations:- Calcium, Magnesium, Potassium, Sodium, Chloride, Ammonia, Phosphates, Sulphates and Nitrates.
Metals: Iron, Manganese, Aluminium, Fluoride and Arsenic.
Calculations:- LSI and SAR.
Report: Compared with the Australian Drinking Water Guidelines (ADWG) - Health & Aesthetic, and/or the Australian Water Quality Guidelines for Fresh and Marine Waters (irrigation, swimming, livestock, crops).